St Mary's PUC – Parents Orientation Program 2022-23
The capacity to learn is a gift, the ability to learn is a skill, the willingness to learn is a choice
– BRAIN HERBERT
An orientation programme for the parents of 1st and 2nd year students were held on 2nd September 2022 in the college auditorium.The programme was commenced with an opening prayer song by the students of 2nd year Science.The program was compered by Mrs Shyamala (Lecturer in Maths)with a warm welcome to the parents and the dignitaries present in the programme. Mrs. Sharmila Sanil, a motivational speaker and councillor was the Guest of Honour in the programme.She was welcomed by the college principal Sr Sahaya Mary with a flower bouquet. The programme also graced the presence of Sr. Mariakripa.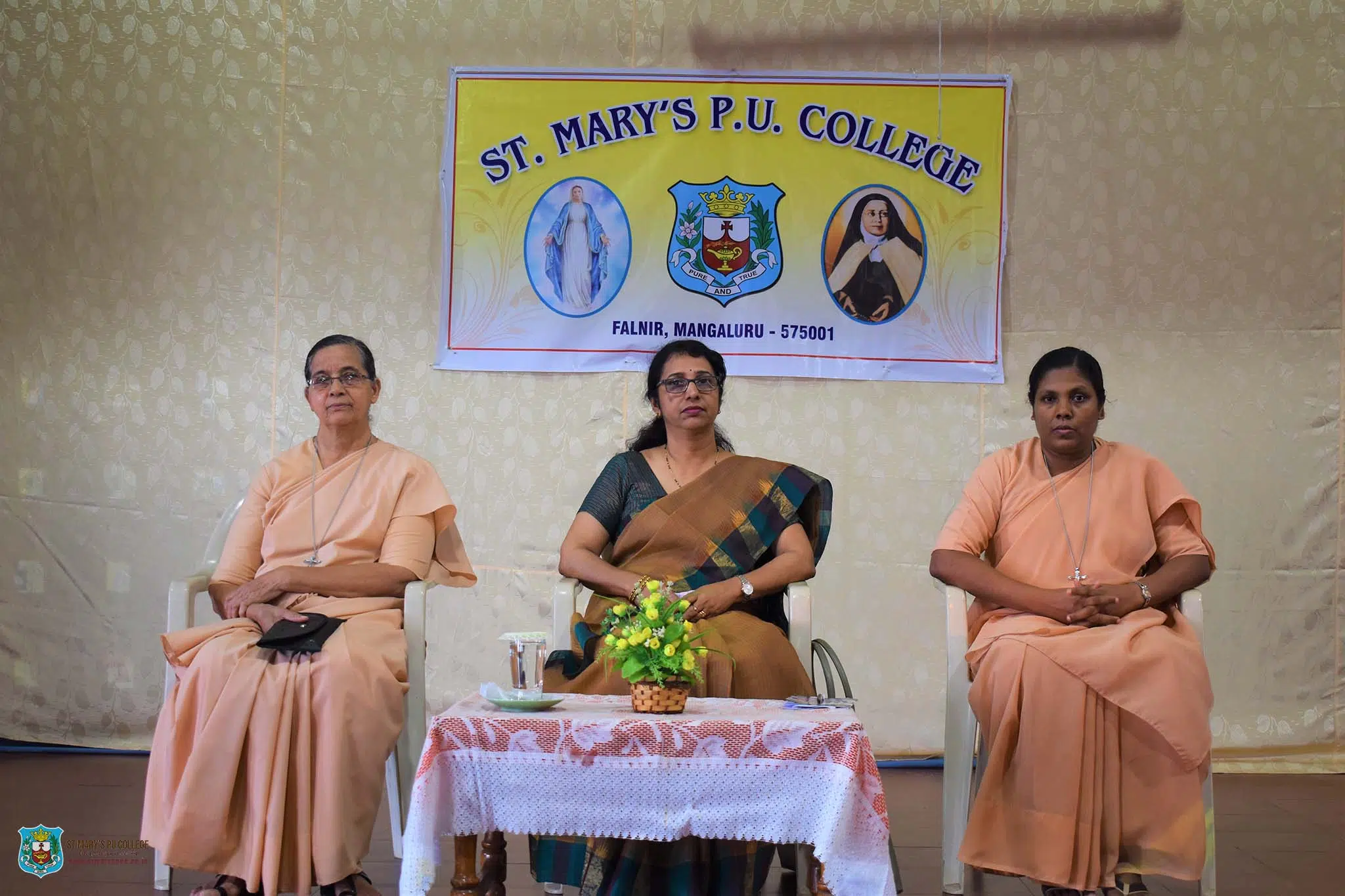 Mrs. Sanil in her speech stressed on the need to provide specific rules and regulations with regard to technology used.She also stressed on the importance of 'ASSERTIVE  SKILLS', and emphasized parents to adopt a positive outlook towards the overall development of the students.Apart from giving tips on good parenting she also laid stress on healthy lifestyle which included healthy sleep and healthy breakfast,so that the students are able to focus on their studies.Parents were also given time to express their concern and suggestions about the programme.
           The college principal addressed the gathering about the rules and regulations of the college. Stress was laid on the importance of attendance and about the 1st term midterm examinations. At the end, she thanked the parents for their co-operation and attending the orientation programme in large numbers.Vote of thanks was delivered by Mrs. Supriya (Lecturer in Physics)
           Parents were then introduced to the college website by Mrs. Treeza (Lecturer in Computer Science).She explained about the applications designed for assisting the students as well as parents regarding the information of courses, subjects, time-table, etc.. Refreshments were served at the end of the session. After the programme, parents had a mutual conversation with their children's respective Class Lecturers discussing about their academic performances.